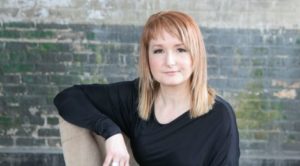 BREAKFAST WITH THE BOSS – KRISTINA FROM RITUALS
Hitting the salon should feel like a luxury, and it does at this St Vital hot spot, where the décor sparkles, shelves brim with the very best products, and solid treatments are offered. Owner Kristina has assembled a well-rounded mix of stylists highly skilled at handling varying colours, textures and lengths.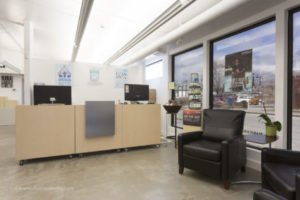 Rituals in Skin & Hair exists because of Kristina's many passions: for hair, for the industry, for mentoring and educating others and for making people feel good about themselves. With over 28 years' experience, she believes that lifelong learning is the key to remaining innovative.
We had a chance to catch up with Kristina for our Breakfast with the Boss series
What was your first job?
"My first job ever was at 16 years old and was at the Metropolitan theatre as an usherette. So I started working young. My first inspiration to become a hairstylist was my aunt who inspired me to want to become of this wonderful industry. I graduated hair styling school from Pollock's in 1983."
"My first job as an apprentice hair artist was with a wonderful mentor, Adelina So at International Hair Care in the Osborne Village area. She was amazing in every way and she inspired me to always be challenging myself."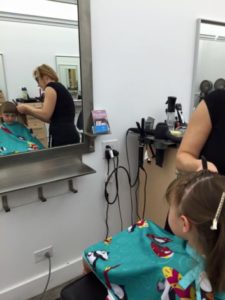 What is your management style?
"My management style is to empower people to excel via one on one mentor ship & education. Being a trade mentorship is very important. I have mentored many over the past 34 years and have also been mentored by many. I really welcome both."
"I was an educator for 5 years for Schwarzkopf. My training with them gave me many skills to use in my day to day presentation skills and the confidence to always challenge myself with constantly educating myself and others around me
I love to give someone the opportunity to empower themselves and to take on responsibility on the team without micro managing."
"I appreciate those who are team orientated. I want people who are not afraid to be honest with me but still be respectful. I admire creativity without ego, goal orientated and loyalty to the business and the team."
What lessons have you learned?
"Everyday is a learning and growing experience for sure. I am a true believer in constantly learning, taking classes, whether it be for honing in on my craft or business classes. You can not stop educating yourself, other wise that passion will disappear quickly."
What strengths do you bring to the business?
"I bring my passion for the industry and my love for what we do. At Rituals, we don't just do hair, skin or nails. We create rituals and experiences for our guests that suits their lifestyles."
"Even though there have been some tough times within the business, I always bounce back and try to look at how I can improve to give the business and my team the best of me."
"I will say when I need to, I take the blame. I like to look at what I could have done better, when things do not go well, and I hope that has made me a better leader."
"But I'm not afraid to tell someone when they need to step up and be accountable. I expect a lot from those around me and I try to lead by example."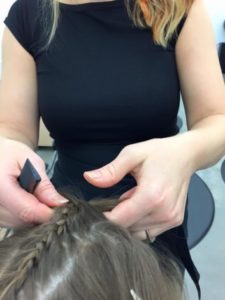 Being a small business owner can be stressful and challenging. What motives you?
"Yes it can be very challenging running any business, especially a small business. You wear many hats and to be successful you need to put in a lot of hours, be flexible and tenacious. You hit a lot of roadblocks and sometimes people are very unkind in their dealings with you so you have to have thick skin. Like anything, it has it ups and downs but I'm still very passionate about what I do and the business is ever evolving and growing into something I love more and more every year."
What has been your biggest challenge?
"The biggest challenge is attracting the right kind of people and making sure as a business that we stick to our values in hiring those people. Then I have to create the right environment to keep them as well."
"Team is really important to me and as a leader I have had to morph many times to accommodate for the changes in the industry and the changes in the mentality of the newer needs of the current generation. Being a Gen-x-er , I have been raised a certain way, and my expectation is for my values to be respected not only in words, but in actions by the people working with me."
"Loyalty, trustworthiness and professionalism is important to me. When we don't experience that I always reflect on what I could have done better. I will not bend certain values for anyone. When I have done that I always regret not listening to the little voices in my head. My instincts are very good, and sometimes you decide to not listen to them but as you get older and wiser, you learn, they are usually right."
What do you like to do for fun?
"I dance with a Croatian Alumni Ensemble which keeps me light on my feet and connects me to my families roots. Spending time with my husband and family is very important. We love to play games that challenge us. I also love a great game of golf.
Hair competitions are fun. They allow me to express my hair artistry to the very depths of my soul. It is amazing when you let that creativity take over, what is in that brain of mine."
"Mornings are my favourite time of day. Snuggling with my puppies on the couch with a great cup of coffee with my husband and our catch up talks. Those are a much needed reprieve from the business of life that keeps me going. It gives me that great start to my day. It centres me and it is almost meditative."
What's the one piece of advice you'd give someone starting their own business?
"Research, research and more research. Talk and interview as many people as you can about starting and running your own business so that you can a really good idea of what you want to do for sure. Seek a good mentor or two if you can and make sure your business plan is solid."
"Take some classes on how to start a business, how to do a good business plan and how to execute it. That way you also have to look at the financial commitments that you will have to be on top of, especially if you are leasing space or hiring employees. But above all, be passionate about what you are doing. That way it will feel like you have not worked a day in your life."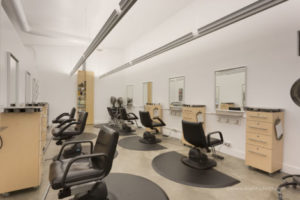 http://downtownexchangetimes.ca/breakfast-with-the-boss-kristina-from-rituals/
Bookmark and Share
Close
Bookmark and Share This Page
Link HTML:
Permalink:
If you like this then please subscribe to the
RSS Feed
.