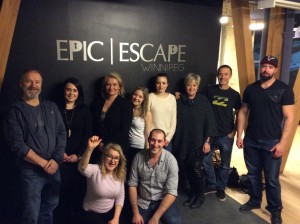 This last weekend we had some fun and we celebrated our Christmas party !  We had a lovely diner at the Peasant Cookery and then we went to Epic Escape to break out of the rooms,. Unfortunately we did not break out in time and we ended up blowing ourselves up!  Ha, ha.
Thanks to the Rituals's Team and for all the support of our business and our wonderful guests.
Bookmark and Share
Close
Bookmark and Share This Page
Link HTML:
Permalink:
If you like this then please subscribe to the
RSS Feed
.