We are all about broadening our (and your) beauty horizons. Today's target is mascara. Now, we totally understand the importance of a staple brown or black mascara, but we also want to encourage you to mix it up a bit and put some color on those lashes. The beauty of this look is that it's strong enough to be a stand-alone style with little to no additional makeup required — love that! 
Step 1. Give your skin a clean and natural glow using MUD's cream foundation and topping it off with the Lemon Cream hilite.
Step 2. Keep the glow going with a peachy pink highlighter on the cheeks: MUD's Glow blush has a slight shimmer and complements all skin tones.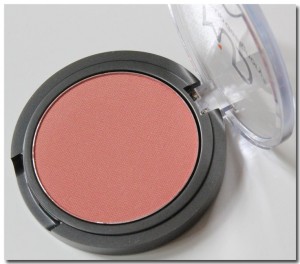 Step 3. Apply some concealer to the entire eyelid with your finger and use a flat shadow brush to dust a little illuminating powder on them to give them some shimmer: use Cashmere (shimmery pink) or Honeysuckle (golden shimmer) from MUD.
Step 4. Curl the lashes and apply a coat of white lash primer from Blinc, to give you a base for the colored mascara and add more volume and length to lashes. Make sure the upper and lower lashes are completely covered in white!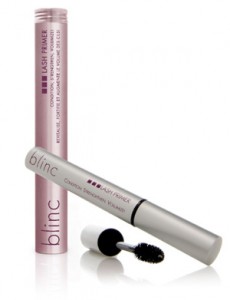 Step 5. Apply purple mascara to upper and lower lashes (we love Blinc's purple mascara). If you're not in the mood for purple, try another fun color like blue or green! To make sure every bit of the lashes are covered with color, start at the root and work upward while wiggling the wand — this allows for maximum coverage and added va-va-voom factor.
Step 6. Finish the look with a pretty lip. Line the lips with the Natural lip pencil from MUD and then swipe on a neutral shade like MUD gloss in Bare.