Reasons why your hair may be split & damaged:
Over-Processed – permed hair or colouring too often/ changing colour too often
Heat Styling – using the flat iron/wand/blow-drying/curling iron too often

how much is too often? – More than 2x a week

Over-washing Hair – washing hair everyday strips oils that your hair needs      and never allows the cuticle to fully close
Lack of Product – HEAT PROTECTANT is a MUST
Shampoo & Conditioner – Cheap shampoos and conditioners that do nothing for your hair, and just coat the hair in silicone. Look for more natural products and sulfate free!
What can I do to repair my hair?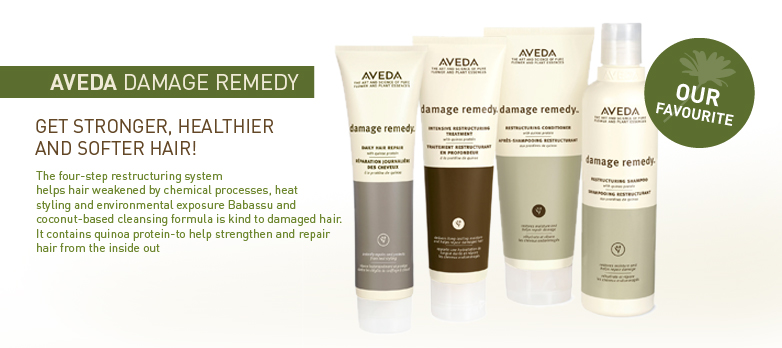 Damage Remedy System
Damage Remedy Shampoo *Sulfate Free
Damage Remedy Conditioner *Sulfate Free
Damage Remedy Intensive Restructuring Treatment
Damage Remedy Daily Hair Repair
Damage Remedy Split End Repair
* * Most Popular Product: Daily Hair Repair – leave in treatment & heat protectant