From conference calls to meetings and last minute deadlines, one of the last things us working girls need to worry about is keeping our makeup fresh and beautiful all day long. While it might seem like a daunting task to kick butt at work and look impeccable while doing it, following these simple tricks will leave everyone in the office impressed with your performance (and flawless face!)
1. The proof is in the product
Opt to use waterproof eyeliners and mascaras to prevent running and smudging throughout the day. This is ideal especially if you are an early riser and put your makeup on in the wee hours of the morning. By lining the inner rim of your eye with a waterproof pencil, you can easily pop your eye color and have the benefit of a streamlined look all day long.
Product Picks: Blinc eyeliner and mascara (choose from a variety of shades)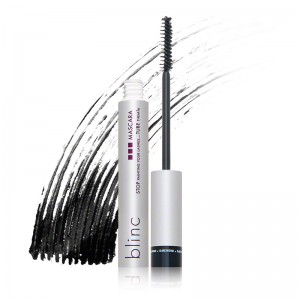 2. Prime and perfect
Foundation primers are a great way to even out skin tone and help keep your makeup smooth all day. By using a primer, you prolong the wear of your foundation and help control shine. Depending on the skin type you have, you can use primers for oily or dry skin. If you tend to have natural redness, try a primer with a slight tint to it to even out skin tone before applying foundation.
Product Picks: MUD Face Primer for all skin types and MUD Red Corrector.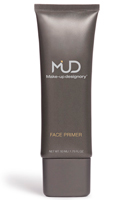 3. Hands Off
Keep your hands off your face! One of the biggest mistakes women make is constantly touching their eyes and face throughout the day. This is extremely important not just to keep your makeup fresh, but to keep oil and germs that can lead to future breakouts away from your skin. The more you touch your face, the more you smudge and smear your hard work away.
4. Pack your essentials
Keep a small makeup bag on hand with you at all times. It shouldn't be an enormous, bulky bag that takes up tons of space; instead, find a modest-sized bag to hold your everyday essentials. Some great products to always have in your bag are concealer, eyedrops, lipstick, and cream blush- you can easily use all of these to touch up with with little to no effort.