Those of us sporting a shorter 'do know that the "short hair is easier" idea is nothing but an urban beauty myth. Truth is,  short hair requires savvy styling and it can be challenging to look for ways to spice up your look. For those of you considering a shorter hairstyle or those of you currently rocking one, we've come up with five fantastic looks  to carry you through all of life's events including work, dates and much more. 
Work: The Leather Ponytail. This little number is ideal for work or any other professional setting, as it's clean and will make you look fresh and stylish. Pull your hair back into a sleek ponytail and use two hair ties to create a thick hold up. Then, a strip of faux leather or a cute ribbon and wrap it around the hair ties. This gives the ponytail a sharp, edgy look or a prepy look, depending on the wrap you decide to use!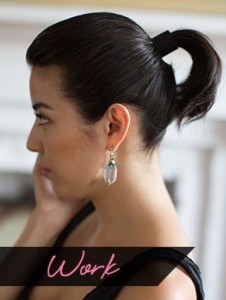 Girls' Night Out: Twisted Updo. We love a look that's a bit messy and undone. This quick-and-easy 'do is ideal for a girls' night. Spritz some Aveda Air Control onto dry locks to give them some volume and texture. Part the hair on the side and begin to twist it along both sides of the hairline. Secure the twists by pinning both sides with bobby pins until they meet in the back. Don't worry if there's a stray hair or a few imperfections — messiness gives this look character!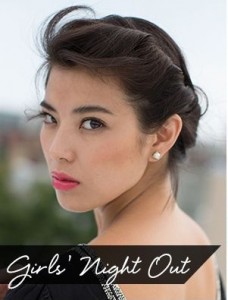 Gym Sesh: French Braid. For short-haired ladies, keeping a neat pony while working out can be tough. For a work-out friendly style, try a French braid. Apply some Dry Remedy Moisturizing Oil before braiding, this will act as a light conditioning treatment while you work out!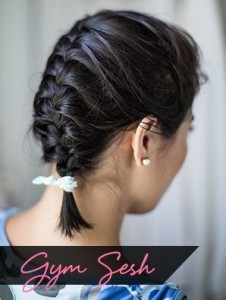 Date Night: Soft Curls. Go for natural beauty on this one ladies! When on a date, you want your personality to be the main attraction. Therefore, try a cute and elegant hairstyle. Use a 1 1/2" iron and lightly curl sections of your hair. Lightly brush the curls and finish the look with Aveda Control Force hairspray for a flexible, long-lasting hold.