It's difficult to come by a mascara formulation that's neither so heavy and wet that it clumps, nor so dry that it flakes. But with Make-Up Designory's Black Cream Mascara, you'll get intensely black, intensely thick lashes. What you won't get, however, is mascara fail: spider-y lashes with bits of product that end up on your cheeks and under the eyes by day's end. The squeezable tube, designed to keep mascara from going bad or drying out, also creates less waste and clumpiness. While you'll want to use a lighter hand (or a fan brush as the brand recommends) on the inner corners of the eyes to avoid overkill, for the rest of your lashes, you can layer it on as thick as you want. How often do you really get to do that, anyway?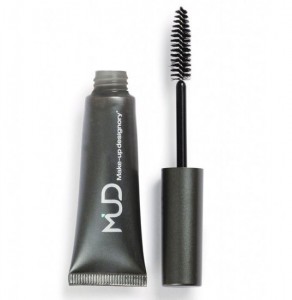 Most mascaras are mysterious things: Who knows how much is really left in there? The MUD Black Cream Mascara comes in a squeezable container (pictured clip not necessary) that lets you get at every last bit of the creamy, but not clumpy, formula, cutting waste—and frustration. When you get to the end of the tube, squeeze out the cream mascara and apply it with a fan brush (MUD brush #500 does the trick)!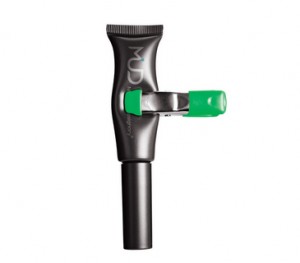 Bookmark and Share
Close
Bookmark and Share This Page
Link HTML:
Permalink:
If you like this then please subscribe to the
RSS Feed
.