BC REPAIR RESCUE
For Damaged, Distressed or Porous Hair
100% hair replenishment
100% resilience
95% less hair breakage
 High Concentration of Proteo-Lipids
The secret to BC REPAIR RESCUE lies in our highest concentration of breakthrough proteolipids, a powerful combination of hydrolyzed keratin and lipid components, that restore the protective layer of virgin hair. The Amino Cell Rebuild, with Amino Acids and Panthenol, acts to perfect the cortex, rebuilding the architecture of the hair from the inside out, restoring strength and elasticity, while adding vital moisture. The Cell Perfector Technology provides additional care – repairing the hair by filling structural gaps, restoring elasticity and imparting deep shine throughout.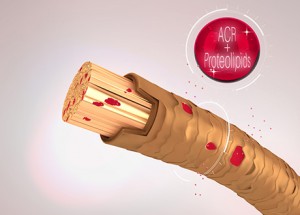 BC Repair Rescue Sealed Ends
Bookmark and Share
Close
Bookmark and Share This Page
Link HTML:
Permalink:
If you like this then please subscribe to the
RSS Feed
.