Aveda's Smooth Infusion Line
Frizzy hair is the number one hair care concern, but don't fret, Aveda's New Smooth Infusion System naturally helps eliminate curls, waves, and any "un-straight" imperfections, and immediately helps to provide a sleeker, straighter look that lasts. Daily cleansing smooths and softens hair up to 60%!
It progressively straightens your locks with every use. As you blow dry your hair, plant derived fibers, including a blend from organic aloe, maize and guar bean-creates a smooth new surface on hair, which significantly reduces frizz, any unwanted wave, protects your hair from heat styling, and helps prevent flyaways. The system also creates a locking layer to help hold your hair straight, day after day. After 5 consecutive applications, your hair will stay straight for up to 3 washes.
This line consists of 5 separate products:
Shampoo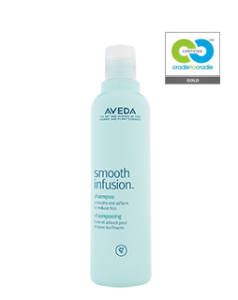 Conditioner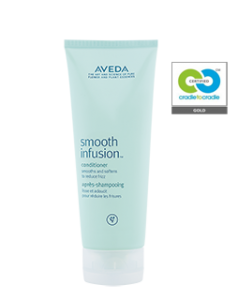 Style Prep– Makes styling easier, faster, and protects your hair from any heat styling.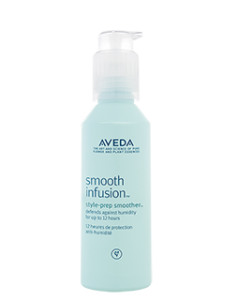 Glossing Straightener– All day straightness and Shine. Natural cellulose delivers long-lasting hold-to maintain a straight style all day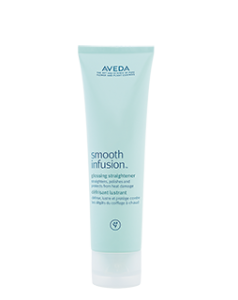 *new* Naturally Straight- Progressively straightens curls with every use. Can be used in replace for the Glossing Straightener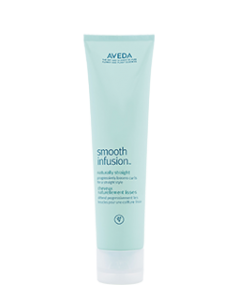 Cradle To Cradle: http://www.c2ccertified.org/
Check out Aveda's success with "Cradle To Cradle": https://www.aveda.com/cms/discover_aveda/acting_responsibly/popup_cradle.tmpl