Did you know there are different levels of an Ombre technique that you can request?
All of these techniques are great if you want to not come in as often for a retouch on the hi-lites, and you may come in just to retouch the regrowth at the root area , and also color meld the base back into the mid-shaft of the hair.  This technique does require more time to complete initially, and then the up keep can be very easy.
* Sombre
This is a transition of colour from roots to ends that is darker at the root and gradually gets lighter at the ends, but the contrast of colour is subtle .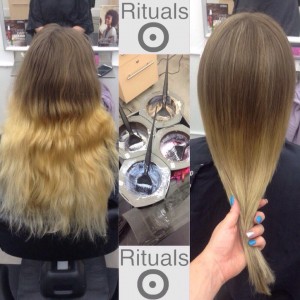 * Ombre
This is when the transition of colour is more noticeable from roots to ends , but still gets gradually lighter from roots to end, and in some cases very noticeable .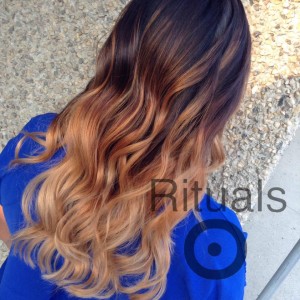 * Colombre
Newest of the Ombre genre transitional  colour from darker a the roots, and gradually leading into some strong colour and the colour palettes are very colourful , such as primary reds, blues, greens , purples, etc., or pastel colours that are pink, mauve, pale blues etc.
Many times there is more than one color that is done, you could do as many as 4!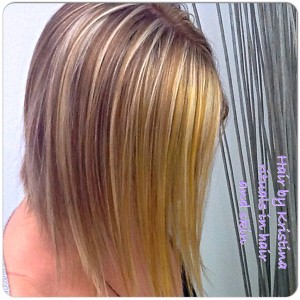 Hair by Kristina
Pure tones from Aveda – Pure Yellow softened with clear.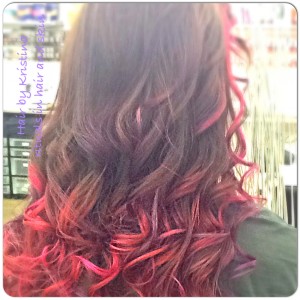 Hair by Kristina
Pink and purple done with Splat color.  Aveda Pure tones