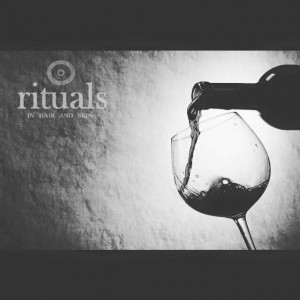 Enjoy a glass of wine or sangria while you get your services done, another great ritual we can offer you now.
These are our offerings from Banville & Jones , which is in our area and we proudly carry a selection of wines and Sangria!
We also have to add to your selection either a selection of nuts, Veggie chips or Cheezies while you enjoy your beverage.
Luis Felipe Edwards Pinot Grigio Chile 187 ml                    $8.00
Light crisp and refreshing with apple and pear notes
Luis Felipe Edwards Cabernet Sauvignon Chile 187 ml      $8.00
Lush with hints of dark plums and exotic spices
Innocent Bystander Pink Moscato Australia 375 ml          $20.00
Semi sweet and sparkly with fresh watermelon and strawberry
Lolailo Red Sangria Spain 750 ml                                          $4.00 per glass
Made with all natural fruit juices and red wine, the ultimate refresher

Bookmark and Share
Close
Bookmark and Share This Page
Link HTML:
Permalink:
If you like this then please subscribe to the
RSS Feed
.