Have you always wanted to try a Yonka facial or are looking to change up your routine? Continue reading to learn more about the facials we offer or book a complementary 15 minutes consultation with one of our estheticians to find out which facial is best for you!
In search of relaxation and results…
Whether your skin is dry or oily, sensitive or normal, whether you have only 30 minutes or several hours, your certified Yon-Ka beautician can recommend the aromatic treatment that is best for you, both in the salon and at home.
1. Escale Beaute (45minutes): A beauty break to provide your skin with vitamins and quickly find your glow in an ever-changing journey thru scents of citrus or Mediterranean garrigue.
Your Yon-Ka treatment steps
An aromatic compress,
A warm mist with 5 essential oils,
A hydrating vegetable exfoliation,
A relaxing modelling of face, neck and neckline,
A hydra-crème mask for face and neck,
A vitalizing protecting base,
Then energizing: olfactory stimulation, stretches.

Results : a bright and glowing complexion! A quick yet efficient approach to relaxation to be recommended at any time.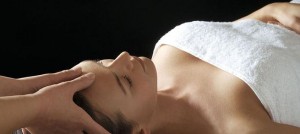 2. Vital Elastine (75minutes): The expert anti-age treatment. Specific anti-wrinkle technical actions. Action targeting wrinkles, a radiant complexion, hydration and nutrition. Efficiency enhanced by the complementary agents of the new professional mask compress.
Your Yon-Ka treatment steps
An aromatic compress,
Make-up removal-cleansing,
2 warm mists with 5 essential oils,
Vegetable exfoliation,
Deep exfoliation with AHA/BHA,
Anti-wrinkle treatment,
Treating massage, relaxing contours eyes, lips, face, neck and neckline,
A reshaping mask, regenerating Stimulastine Elixir,
The treating base,
A fresh aromatic awakening.
Results : * the skin is smoothed: 91% – The skin is radiant: 100% – The skin is visibly younger: 82% (*Clinical tests – Self evaluation – 11 women between 46 and 60 years old.). Can be enjoyed on its own or as a part of a course of 4 treatments. For all skin types that have soft or deep wrinkles.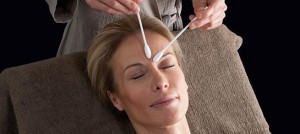 3. Le Grand Classique (75minutes): One of the most elaborate, complete facials. Leaves you with clean, perfectly balanced skin and a radiant complexion. Customized and recommended at any age, it centers on Yon-Ka's exclusive deep cleansing regimen: in 5 successive steps carried out with the utmost care in the oxygenating atmosphere of the 5 Quintessence* essential oils, the pure glow of the epidermis is revealed, one step at a time.
Your Yon-Ka treatment steps
An aromatic compress
2 warm mists with 5 essential oils*
Vegetable exfoliation
Peeling
Elimination of blackheads
Relaxing massage for face, neck and neckline
A mask for the eye contours
A purifying mask with aromatic compress for face and neck
A fresh aromatic awakening
Results : purified skin, a toned complexion, and optimum relaxation. Le Grand Classique is a cornerstone facial to indulge in once a month to keep skin healthy and in top condition.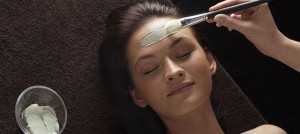 We offer many more customizable Yonka facials at Rituals in Hair and Skin. Feel free to call the salon to ask any questions you may have or view our service menu to read a little more about our facials.