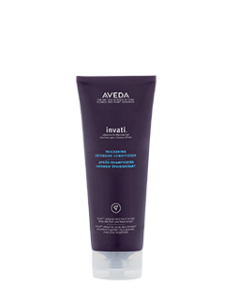 New Invati Thickening Intensive Conditioner
Weightlessly thickens hair from within. Use as part of the invati™ 3-step system.
Soy protein and naturally derived amino acids mimic hair's building blocks to help weightlessly thicken hair from within.
Contains densiplexTM– an invigorating blend of Ayurvedic herbs, including ginseng and certified organic turmeric.
One of 7 groundbreaking products to be Cradle to Cradle Certified™ Gold
For the month of June if you buy all 3 products in the Invati – 3 step system , we will give you 15% off your purchases.