SPLIT ENDS
Split ends, can a product 'fix' them? No. Split ends need to be cut off. However there are products that help prevent the split from getting worse!
If you have split ends and you do not want to cut your hair, you need to be at least taking the best care of them. If you do not get them cut off or treat them, the hair will split further up the shaft!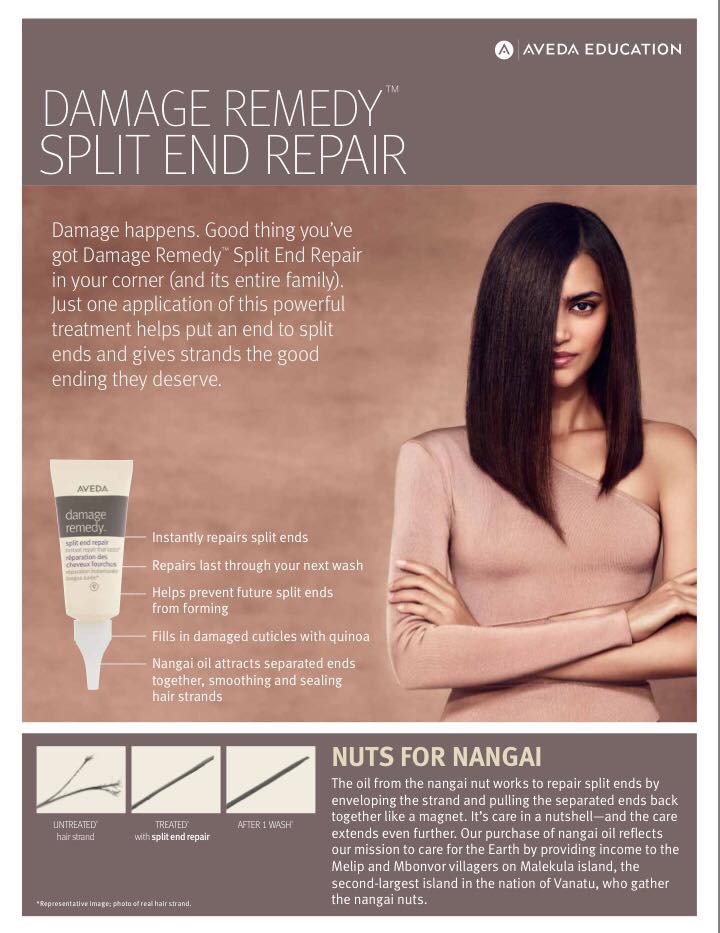 NEW PRODUCT * Damage Remedy Split End Repair!
Available at the end of September! This is Aveda's newest product on the market. The ingredients in this cream actually help the split hair to attract itself together sealing the ends. It helps fill the porous hair to become stronger and not break.  As the day goes on with the product on the ends of the hair, the hair will get softer as the day goes on.
This product will be retailing for $44.50
Grab yours quick they will sell fast!
Introductory offer:
if you purchase the Damage Remedy Shampoo & conditioner at regular price, we will give you 25% off your purchase of your  Damage Remedy Split End repair!!!!