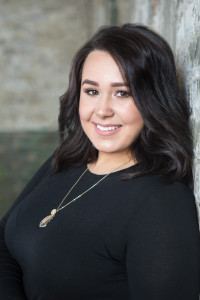 "I believe in being strong when everything seems to be going wrong. I believe that happy girls are the prettiest girls. I believe that tomorrow is another day, and I believe in miracles."- Audrey Hepburn.
Sussana loves making her clients feel beautiful and learning new things from the conversations she has with them. It's one of the main reasons she switched career tracks and left nursing for hair. As a  graduate of the Aveda program she truly believes this is her passion rather than just a job. Never one to stay still, Susanna is obsessed with makeup too. She loves buying it, but also enjoys doing event makeup, Halloween, and teaching herself the latest tips and tricks from YouTube. She hopes to take that passion and channel it into a certification to be able to transform her spare time hobby into a service she can offer her clients. Outside of work, she can be found on her couch every Sunday watching her love, NFL football.
Bookmark and Share
Close
Bookmark and Share This Page
Link HTML:
Permalink:
If you like this then please subscribe to the
RSS Feed
.