Ever open up your makeup bag and feel immediately overwhelmed by lipstick possibilities? Lipstick is one of the most popular products to own (and hoard), yet sometimes all the options in the world can leave a lady stumped. If you're feeling bogged down by choices—or you need to start your lipstick collection for the first time—here are the four lipsticks we believe every woman needs in her makeup bag.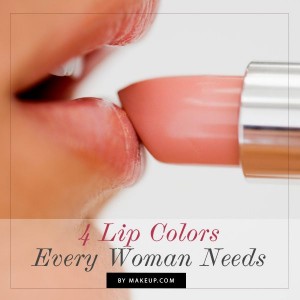 1. Neutral Nude
Nude lipstick is great to wear to work, on the weekends, or when you're in a hurry and need a staple product handy. The best thing about nude lipsticks is they come in several different colors and undertones so there is one for everyone. Fair skin girls should opt for more pinky nudes, and olive toned skin can wear more beige based nudes. 
Product Picks: MUD lipstick in Sandy Beach, Rose Clay or Just Peachy,
The best thing to brighten your skin tone immediately is a fabulous red lipstick. Whether you like pigment or not, there is a red for everyone. From candy apple reds to crimson color Bordeaux, a red lipstick is a must-have for every woman, especially in fall and winter seasons. 
Product Picks: MUD lipstick in Ladybug.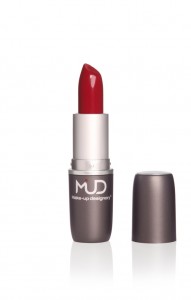 3. Pop of Pink
One of the most versatile shades, applying lipstick with subtle hints of pink can add color but also blend with your natural lip color. The best pink lipstick for you is one that looks like your own lips, but better. From babydoll pink to more mauve choices, add pink to your makeup bag for a season-less and natural look. 
Product Picks: MUD lipstick in Flirt.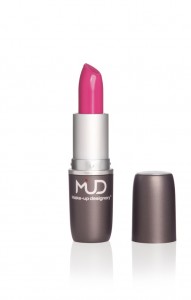 4. Long-Lasting Stain
A twist on the everyday lipstick, lip stains in natural or berry tints give great color and staying power with minimal touch up. They also act as a great base for lipstick, and can be used to enhance any color you apply on top. 
Expert Tip: Apply a hydrating lip balm before using a stain, to make sure your lips stay moisturized all day! 
Product Picks: MUD Color Cream in Sweet Cheeks.