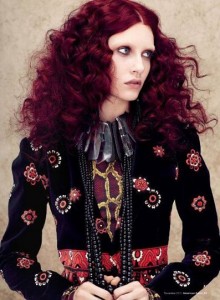 1. PREP the hair with Pure Abundance Style-Prep and Volumizing Tonic.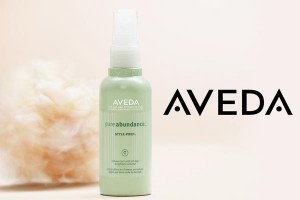 2. Beginning in the nape, take triangular subsections, apply Control Force firm hold hair spray and curl using a curling iron. Alternate curl directions and techniques throughout the section (twisted curls in one direction; varying sizes of curl in the opposite direction).
3. Create the next row of curls using off set partings and continue alternating curling directions and techniques.
4. Continue alternating curling iron sizes (if you have multiple curling irons) in each row until all the hair is curled and cooled. Separate the curls with your fingers until you achieve the desired texture.
5. FINISH with Be Curly curl enhancing hair spray.