The idea of velcro rollers probably brings to mind images of your grandmother parading around the house in her bathrobe with bright pink cylinders attached to her head and brandishing a blow dryer. We completely understand how this memory would make you wary of these old-school curling tools, but hear us out. When it comes to creating volume with staying power, velcro rollers are the way to go.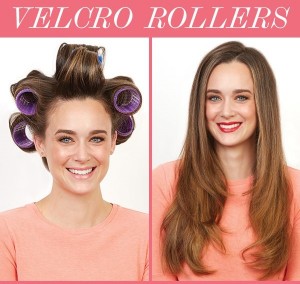 1. Section hair into three parts, one from your forehead to your crown, about 2 inches wide. 
2. Roll the hair in this middle section into rollers, using an upward motion, away from the head. Roll hair on the sides of your head into rollers, using a downward motion, in toward the head. 
3. Blow dry the hair. 
4. Remove the rollers and use your fingers to gently comb and loosen the curls. 
5. Spray your hair with Aveda Control Force for all day hold.