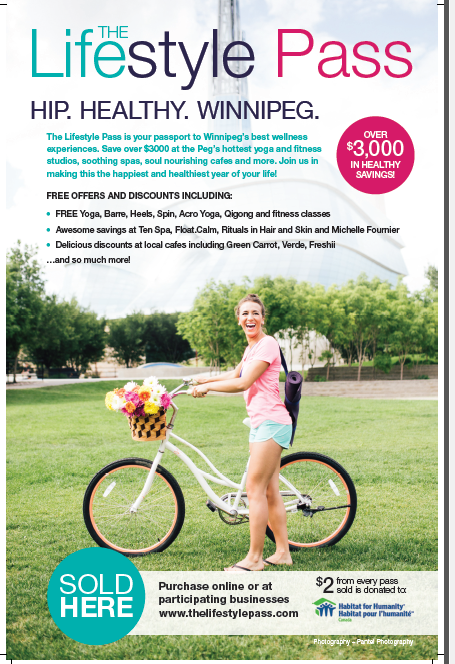 We now have the life style pass in house at Rituals for sale for  only $42.00 each.
We are featured in the pass with our facials & our New GM Collins Peels  !
We also have some hair promotions featured as well.  Come in and get them our location or various other locations around Winnipeg.
Lots of savings on many local businesses in Winnipeg that are all about you and your health and wellness!