The 80's and early 90's saw the rise of the krimper, followed by the standard barrel shaped curling iron. But now there are a plethora of unique curling wands on the market in a variety of shapes. If you're looking to transform your curl pattern for a few days, these tools can help you create anything from a bouncy wave to a loose runway curl. Just be sure to always apply a heat protectant!
One of our new favorites is the Bubble Wand by Verge. This skinny wand with its weird bumps may look more like a long lollipop, but its best trait is its ability to create "imperfect" curls. Unlike most curling rods, the Bubble Wand has a cool tip that doesn't get hot. This way, you're able to hold the wand while you work your hair up to the root.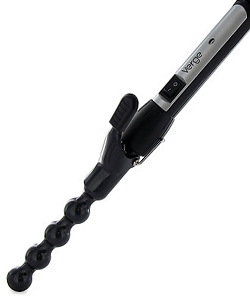 How to use it
Section your hair, and then clamp the tip of a 1" section of hair under the clamp on the wand.

With your other hand, hold the top of the wand and then begin to spiral your hair around the wand all the way to the scalp.

Release your hair from the clamp and slide the wand out gently. The all-over look is amazingly sexy!

Your hair should separate itself over the bubbles. Don't try to make it even because this wand is all about the imperfect curl!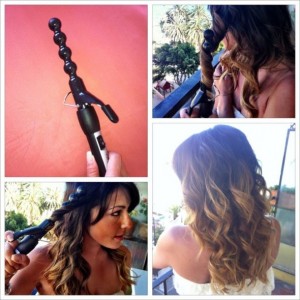 Since you don't need to stress out about your curls messing up, this is a perfect look for everyday or on a casual date!