For over 13 years, China Glaze has exceeded the bar set by the professional nail care industry. They are dedicated to providing the highest quality of globally rich, on-trend, innovative colour lacquers and treatments. The colours provide the perfect accent to any individual style. From the neons, to reds, corals, to shades of blue, the colours' inspiration is found on the shores of Tahiti, the nightlife in New York City, and beauty within every woman.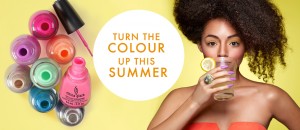 China Glaze's unique lacquers contain China Clay as a nail hardener, the same material that gives porcelain its shiny finish. These glossy lacquers work in perfect cohesion with their professional nail treatments for lasting strength, durability and overall gorgeous nails. Need stronger, longer nails? Try the Nail Strengthener and Growth Formula. Looking to prevent chipping and peeling of your favorite colour? The No Chip Top Coat is for you. For a flawless application every time, use their quality formulas with an optimized 440-strand brush. Nothing says the perfect nail like China Glaze.
*All China Glaze colours are free of DBP, Toluene and added Formaldehyde.
Why is China Glaze so much better than any other products out there?
China Glaze is one of the top professional nail care products available. Their unique, one-of-a-kind formula contains a special balance of polymers, to maintain color, shine and luster, and resins, to enhance flexibility and adhesion, that work together to create a nail lacquer that is chip-resistant, long lasting and durable.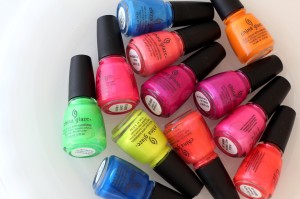 Rituals in Hair and Skin carries China Glaze polishes and treatments. Polishes are $7.00 each and on sale for Buy 2, get 1 Free!