Are you wanting to go Au natural?
 Embracing your natural colour is possible and transitioning from your coloured hair can be done , but you still want to look good while that is happening.
 Growing out that harsh demarcation line is not pretty, let us help you!  Here are just a couple of examples of clients that we have recently helped to embrace their white hair and lessen the demarcation line gradually.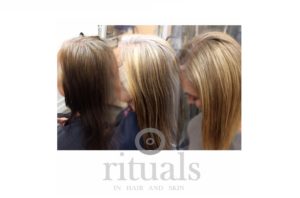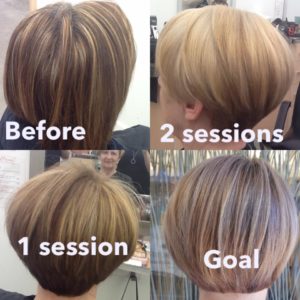 How to go about it?
We need to strip out the old colour. The softest look and easiest transition we would recommend would be a full head of highlights and each time getting lighter.
It will take more than one session!
Toning – we will tone it as cool as possible, to achieve a grey much like your natural grey or white hair.