Yonka Paris has come out with three new products to help the skin restore and maintain its hydration levels and minimize the first signs of aging.  This powerful and efficient anti-aging hydrating complex acts on every skin layer as it reinforces the skins function as a barrier, regulates water transfers, and retains water in the various skin layers.
Hydra No.1 Creme: a hydrating, repairing cream for dry or sensitive dehydrated skin. With 95% of its components being natural, rich, smooth and velvety, Hydra No.1 creme makes the skin extremely soft and provides it with a feeling of well-being and comfort. It is quickly absorbed, making it possible to apply make up immediately after.
Hydra No.1 Fluid: a hydrating, mattifying cream for normal to oily dehydrated skin. This fluid owes its mattifying powers to silica powder. It is quickly absorbed, composed of 89% natural ingredients, provides ideal hydration for oily skin, prevents it from shining and makes it possible to apply make up immediately right after.
Hydra No.1 Serum: a long-lasting hydration booster for all skin types. This concentrated version of the anti-aging, hydrating activating complex contains 95% natural ingredients. Applied prior to the creme or fluid it boosts their properties to maximize the results.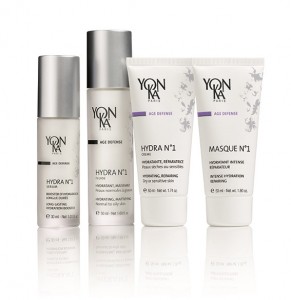 Fall is soon approaching and its the perfect time to re-hydrate, restore and protect the skin after the hot summer for a healthy complexion! The Hydralessence facial is a high performance hydrating facial now including the new Hydra No.1 line of products. This facial is great for all dehydrated skin types before and after exposure to sun and UV, as well as during seasonal changes.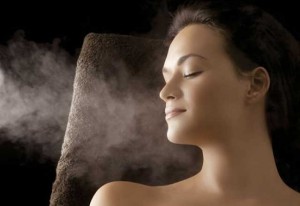 If you have any questions about Yonka products feel free to talk to one of our knowledgeable service providers.